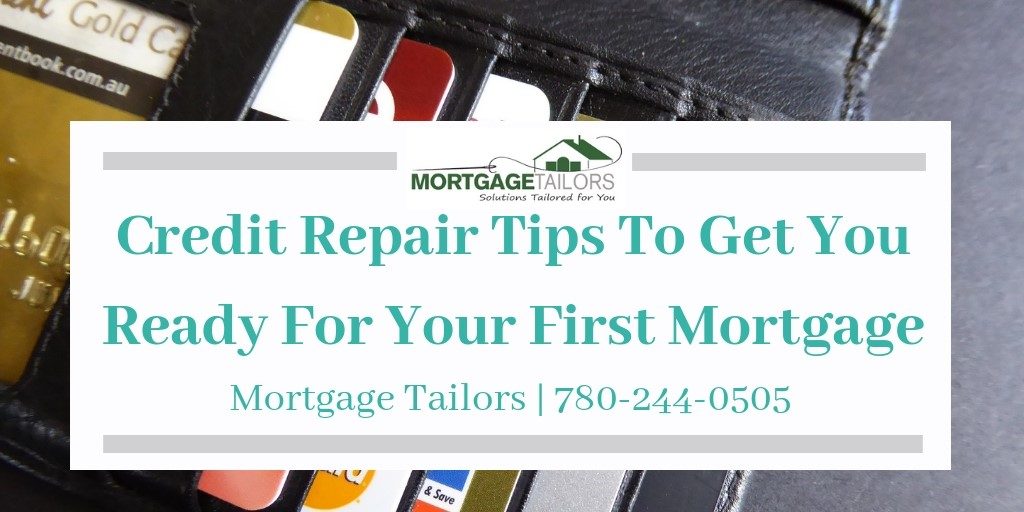 Buying a home for the first time is a major milestone as an adult but it comes with a lot of responsibility. Making sure you are financially prepared to take on an Edmonton mortgage is half the battle. Purchasing a home may be the biggest expense you ever have so it is important to be in good financial standing or else you risk the chance of your home loan application getting denied. Being in good financial standing means you have a decent income and a good credit score.
So, to help you get started, your local Edmonton mortgage broker with Mortgage Tailors have listed credit repair tips to help get you ready for your first mortgage.
Tip #1: Pay Off High-Interest Debt
If you currently have low credit and are looking for ways to improve your score then paying off high-interest debt can help. Before you apply for your mortgage make sure you are not in too much debt or your loan may not get approved. Paying off any high-interest loans can help decrease your debt balance and increase your credit score. Try and keep your credit card balances below 50% of your credit card limit.
Tip #2: Avoid Opening More Lines of Credit
When you begin the home buying process it is easy to get sucked into the consumer world where you get the urge to buy everything new. But just because you are buying a new house, it does not mean you need to buy a new car or a new boat. Making those purchases means you would be opening more lines of credit which can negatively affect your score. Therefore, if you really wish to buy a new car or a new boat, it would be in your best interest to do so after your Edmonton home loan has been approved and signed for.
Tip #3: Make Scheduled Monthly Payments
Missing a mortgage payment can drastically affect your credit score. So, if you are looking for ways to repair your current score, make sure you do not miss any monthly payments. Set reminders on your phone or make a note on your calendar to remind you of when a payment is due.
Contact Us
For more useful tips on how to repair your credit score, or if you would like to get started on your Edmonton mortgage application, please contact the Mortgage Tailors at 780-244-0505.