When you purchase an Edmonton home, it is most likely one of the biggest financial decisions anyone will ever make. It's a long-term commitment and finding the perfect mortgage can be exhausting. Mortgage Tailors is here to make the process as smooth and simple as possible so you can focus on the fun part of finding the perfect home. The most important thing to do is choose a mortgage product that meets your financial goals with a mortgage payment that you will be able to keep up with. There is nothing worse than feeling house poor and not having the funds to enjoy life. It is important to make sure you have a life outside your mortgage.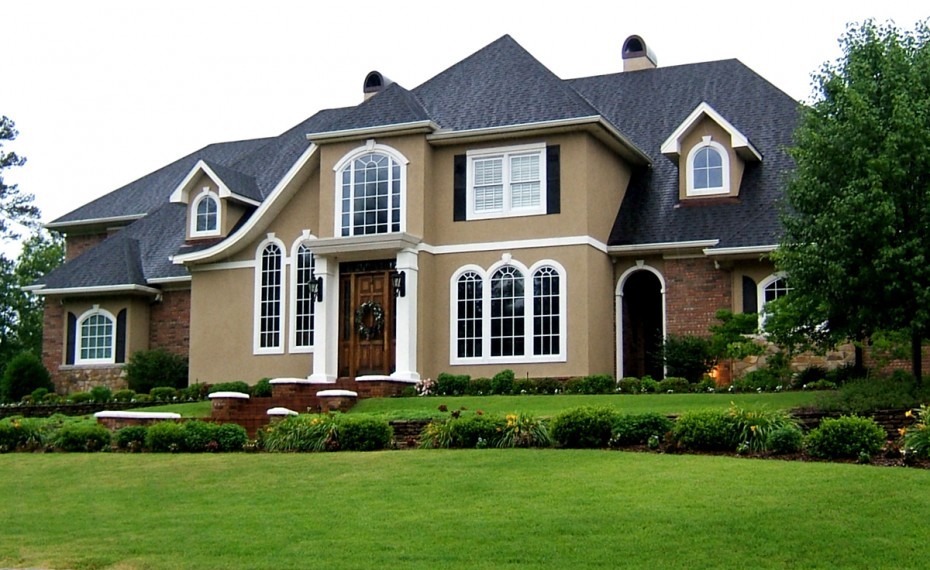 What is a Home Purchase Mortgage?
A mortgage to purchase a home in Edmonton or area is typically offered with some sort of fixed or variable interest rate. Typically, it is paid every month with a portion of the payment going to the principal amount and a portion going to pay interest to the bank. Over time, as the principal is paid down, the interest is calculated on a smaller balance so that future payments count more towards the principal rather than the interest charges. You can also choose to pay weekly, biweekly, or semi-monthly. Choosing frequent payment types allows you to pay down the mortgage a lot quicker thus saving you thousands in mortgage interest.
Variable Mortgage rates are based on the Bank of Canada Prime lending rate. As the prime lending rate changes so can your variable mortgage payments. These payments can either increase or decrease when there is a change in the prime rate. The Bank of Canada meets 8 times a year to discuss whether the Prime lending rate will remain the same, increase or decrease. Fixed mortgage rates are based on the bond market. As the bond market moves, this is what affects a change in fixed interest rates.
Benefits of a Home Purchase Mortgage
A home purchase mortgage is one of the most common forms of debt, and it is also one of the most advised. Home purchase mortgages come with lower interest rates than almost all other kinds of other debt. When you buy a home, you are investing in your financial future, like having a forced savings plan. The property you purchase in Edmonton will be one of the few items you will ever purchase that typically appreciate over time.
Why Work With a Broker?
Acquiring your ideal home purchase mortgage is not always a simple task. You will need to meet with banks and lenders, sharing all of your personal and financial information in the hopes that they will approve you for the funds you need at a reasonable rate and then guide you through the process.
When you work with us, your trusted Edmonton Mortgage Tailors team, we see you more than just a client. We are dedicated to making every mortgage a relationship that will last a lifetime. We strive to provide top funding at the very best available interest rates. We strive to make sure that our customers are never left in the dark about their mortgage details. We will continue to grow our relationship and guide you through our Mortgage Management system to make sure the mortgage product you choose is always getting you closer to your financial goal.
I have developed a program that could help you pay off your mortgage in 16 years rather than the normal 25. It is my Sweet 16 program. You just have to be willing to follow this proven system.
There are two programs of significance in today's market. The first is the First Time Homebuyers Plan which allows buyers to withdraw up to $35,000 from their RSP's for the down payment without paying tax on it. You have 15 years to repay it otherwise you will be taxed on the amount withdrawn. This applies to joint applicants as well as long as they are both First Time Homebuyers. For more information about the HBP, visit the Canada Revenue Agency's website.
The second is the First Time Homebuyers Incentive. This program allows an additional 5% for the down payment on a resale home and either a 5 or 10% additional down payment on a new home purchase. This is for insured mortgages only. This is a shared equity program. The Government shares in both the increase in your property value or the decrease in property value. It is registered as a second mortgage on your properties title. It must be paid back when the property is either sold or once you reach the 25-year amortization. This program is only available for first-time homebuyers who have not owned a home in four years. For more information on whether this shared equity program is right for you, please visit: www.placetocallhome.ca
What We Bring To The Table
Home Purchase Advice & Services
Shop all the Banks
Lowest Rates
Self-employed / New to Canada
Lower your monthly payments
Looking for more information about purchasing a home in Edmonton? Mortgage Tailors is your local trusted Edmonton mortgage brokers. We help with Edmonton Home Purchases and securing the best mortgage products. Call us on 780.244.0505 or apply online today!