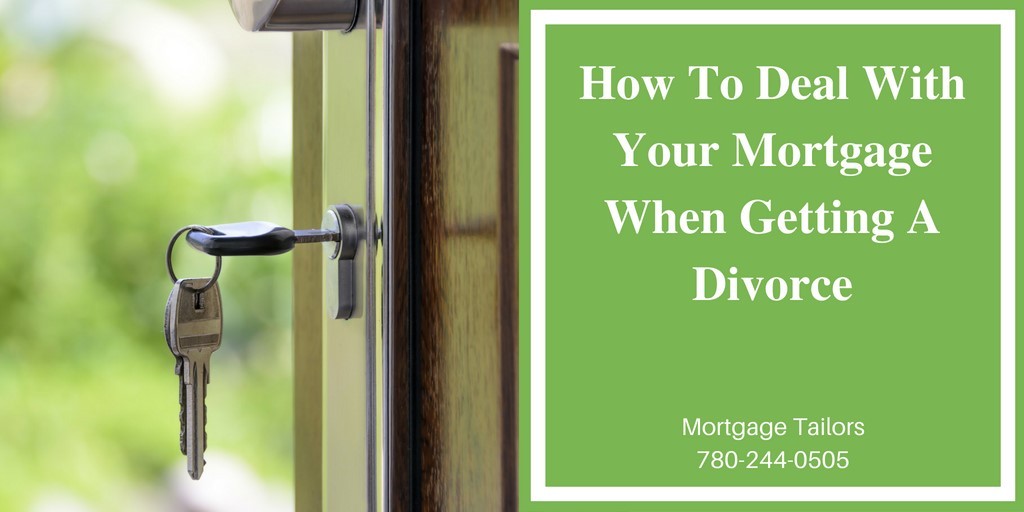 If you are in the middle of getting a divorce, you may be wondering what you have to do with your current mortgage. To help alleviate some stress, your local Sherwood Park and Edmonton mortgage broker has listed a few helpful options on ways to deal with your mortgage when getting a divorce.
Option #1: Sell Your Home
Selling your home may be the easiest option when facing a divorce. If you have equity in your home, you will be able to split the profit evenly once your house sells. You will not have to deal with the fuss of figuring out who gets to keep what, and instead, you can just make a clean and even sale.
Option #2: Somebody Can Take Over The Mortgage
During a divorce, one spouse is able to take over the mortgage and continue on with the payments. They can refinance their mortgage so it is solely in their name. To qualify, however, the spouse keeping the house has to have enough income independently in order to be approved for their new Sherwood Park or Edmonton mortgage. This could cause some problems though because regardless if your name is on the deed, you may still be held accountable if your spouse fails to make payments.
Option #3: Spousal Buyout
This is where one party can purchase the matrimonial home from the current joint owners without refinancing to 80% of the property's value. One applicant can purchase the home for as little as 5% down payment from the equity of the home and can use any of the excess funds after paying out the existing mortgage to payout the other party or pay off joint debts. There must be either a separation agreement or divorce agreement in place that clearly defines who is getting what and what the funds shall be used for. This is probably the simplest solution available if one party wants to remain in the matrimonial home and cannot qualify to refinance since that can only be completed up to 80% of the property value.
Contact Us
For more details on how to deal with your mortgage when getting a divorce, please contact your local Sherwood Park and Edmonton mortgage broker, the Mortgage Tailors, at 780-244-0505.