If you are a New to Canada it may be difficult to get settled in a new country, and even more difficult to secure a Canadian mortgage. Luckily, in most cases, your recent arrival should not penalize you. Newcomers to Canada will still be able to borrow at competitive interest rates. There are some basic eligibility requirements and unique financing options available for people in three general situations.
Individuals on work permit and landed immigrants, those with a Permanent Residence status or PR card that are employed. Non-landed immigrants who are employed. New immigrants who have not yet secured a job but have applied for, or have been granted, landed immigrant status or permanent residency.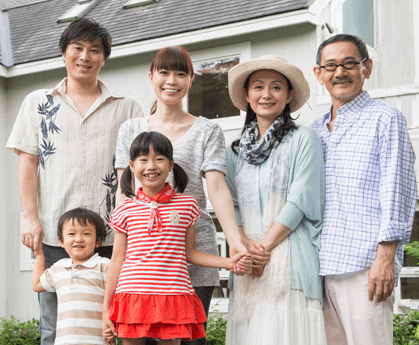 Establishing Credit
New to Canada clients must be employed for a minimum of three months before they are eligible to apply for a mortgage when buying a home. This excludes corporate transfers as part of a relocation program. This rule ensures that employees have passed the standard three-month probationary period with their employer. Lenders will also want to see a history of credit repayment. If you can provide an international credit report from Equifax or Transunion, you will have a much stronger mortgage application. Otherwise, they will be required to show other forms of credit.
Establishing a Canadian credit history is another important step… and applying for a credit card is the perfect start. You may want to consider a secured credit card if you're having trouble with traditional creditors. These cards are easier to acquire and work off of a sort of prepayment method. For example, if you are approved for a $1000 limit on a secured card, you pay the creditor $1000 upfront as security. After demonstrating that you are able to fulfill your repayment obligations for a year, the initial deposit is returned to you.
Lenders recognize that it can be difficult to initially establish Canadian credit. Lenders will consider alternative credit sources such as copies of utility bills that show regular payments being made (for at least twelve months) plus a letter from the landlord showing twelve months of rent paid on-time. Remember, you are only considered 'new' for your first three years in the country, so after those thirty-six months, any extra flexibility offered to new immigrants will disappear.
Individuals on Work Visas and Employed Landed Immigrants
Individuals on work visas and landed immigrants who are employed for a minimum of three months can qualify for up to 95% financing as long as they have a strong international credit report or can provide proof of a year's worth of on-time payments for two alternative sources of credit. This can include utility bills, cell phone bills, cable bills, etc.
Employed Non-Landed Immigrants
Non-landed immigrants that are employed for at least three months and can meet the same credit guidelines listed above can qualify for up to 90% financing. Despite this, individuals in this category are limited to purchase transactions (no refinancing) and to single-unit primary residences. The lender may also want to confirm that you have applied for landed status.
Unemployed Immigrants without Landed Immigrant Status
New immigrants to Canada who have not yet acquired landed status and are not employed can borrow between 65% to 75% of the value of a property. However, this is only if they can provide a ​strong credit repayment history from their country of origin. In addition to the larger down payment, those needing 65% financing must also show liquid assets equal to six months of their mortgage principal, interest, and property taxes. Individuals wanting 75% financing must show additional liquid assets equal to 25% of the desired property's purchase price.
If you are New to Canada and wish to apply for a mortgage to purchase an owner occupied home, make sure that you get in touch with an experienced mortgage professional. It is common for new immigrants to assume that the individual assisting them has their best interest in mind since they might be from the same country of origin, however,​ this can be a large mistake. Always shop around and make sure to use an experienced mortgage professional that truly wants what is best for you. Your first experience with a Canadian mortgage should be a positive one!
Looking for more information about mortgages for new to Canada? Mortgage Tailors are your local Edmonton mortgage brokers. We help with Edmonton purchases and securing the best Edmonton mortgage rates and products. Call us on 780.244.0505